Posted on 17. Aug, 2014 by Mick Smith in Diving In Cyprus - Dragons Blog
Have you ever tried Scuba Diving?
Would you like to but unsure if you would like it?
Then the Discover Scuba Diving Experience is for you!
read on for more information……..
At Dragon Divers we provide an awesome Discover Scuba Diving Experience to introduce you to the wonders of the underwater world.  Based on PADI guidelines (The World leaders in diver training) Dragon Divers will give you an experience you will never forget and for all the right reasons!!
What does the experience involve?
On arrival at the dive centre, you will be asked to fill out the Discover Scuba Diving paperwork which includes a risk & liability form and a self assessment medical questionnaire.  Your experience will now begin as you meet your instructor who will ensure your experience is a good one.  You will be allocated your own set of dive equipment before going to watch the PADI DSD Video.  This video will explain everything you are about to do and highlights some safety factors.  Whilst you are watching the DVD your instructor will be assembling your equipment and carrying out the safety checks.  Once the DVD is finished, your instructor will give you a quick 5 minute brief on what we do here at Dragon Divers that is different to what you have seen on the DVD.  All this is carried out in our air conditioned classroom to keep you as comfortable and relaxed as possible.
Your In-Water experience.
On arrival at the dive site, you will be shown exactly where you will be carrying out your training before going onto the open water diving phase of you experience.  Dragon Divers do not give you smaller cylinders like most dive centres do to make you think you have had a full experience.  We will, however, give children and women, who we believe will struggle with the weight smaller cylinders but that is only for safety reasons.  Once the skills are complete we guarantee a 30 minute dive but can be longer if you have the air to stay out.  Our longest DSD to date is 62 minutes!!!
Take a look at the video below to see some of our happy first time divers!!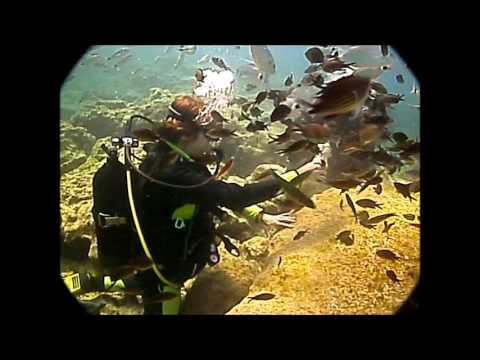 For more up to date information check out https://www.facebook.com/dragondiverscyprus