Posted on 17. Jul, 2014 by Mick Smith in Diving In Cyprus - Dragons Blog
When a mother trusts you to take her son on his first diving experience, it is an honour.  When that mother is also a PADI Professional Instructor it's means so much more.  Because Filipp English was not all that good, his mother had the task of translating, being a diver herself made this very easy.  We started the experience off with fitting both of them out with equipment before watching the PADI Discover Scuba Diving Experience (DSD) DVD in our air conditioned classroom.  Once finished Mick (our Chief Instructor), explained the differences between the video and what we do at Dragon Divers.  With Filipp feeling more confident we then finished packing the truck and moved to the dive site at Green Bay in Protaras.  The video below is the outcome of the training showing Filipp with his mother in our underwater world.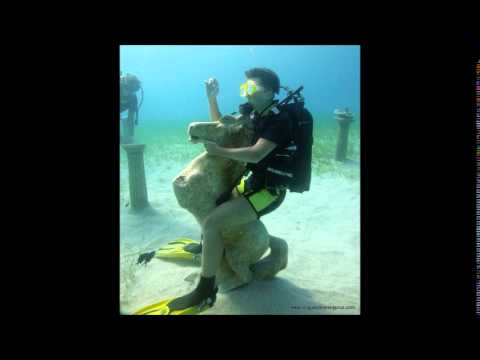 If you are interested in giving Scuba Diving a go, the Discover Scuba Diving Experience (DSD) is the thing for you.  Give Dragon Divers a ring on +357 23834244 or contact them by email on dragondivers@cytanet.com.cy to book your experience.